Accommodation offered...

Your four star accommodation will be hosted by the High Season Farm in the Hemel and Aarde valley, with breakfast, lunch and dinner included.
Six luxuriously and spacious farm cottages offer an ideal country feel to go with your mountain biking experience.
Wake up to stunning views of the valley with little piece of heaven and mountain retreat.
Crackling fires in the evening with traditional braais for dinner.
Lunches will be held at four different restaurants of your choice in the area.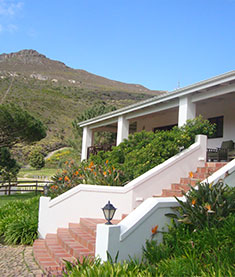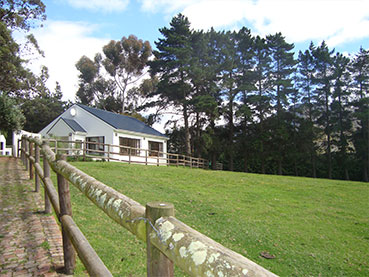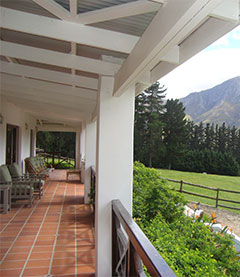 Hermanus Wine & our Vineyards
Hermanus Vineyards such as Creation Wines, Hamilton Russel and Bartho Eksteen have produced a number of outstanding quality wines and is a favourite amongst those visiting Hermanus wineries. The tastings rooms are open daily and will prove to be a treat for wine connoisseurs and appreciators alike. All Hermanus Vineyards are found just a few minutes away from the sea. Hermanus Vineyards are most reputed for their sumptuous Pinot Noir, Chardonnay and Sauvignon Blanc wines.
All the wines from the Hermanus wineries are available at the Wine Village. Stocking wines from more that 300 South African wineries, estates and cellars the Wine Village in Hermanus is a wine lover's delight. Like the rest of the Hermanus wineries the Wine Village is open for tastings.