About Morne Bester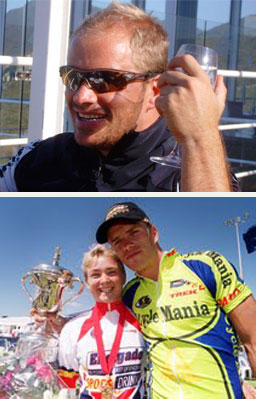 Was a pro rider for thirteen years with all the experience when it comes to riding bikes.
Have done the biggest cycling events on the calendar with some good results.
After stopping I took on mountain biking and enjoy riding as much as i can.
I do personal coaching with clients with personalised constructive training plans.
Racing Career Highlights
Winner of the Cape Argus
SA champion in the road and time trail
Jock cycle classic winner 1996,1997,2002
Tour of Malaysia
Tour of New Zealand
Tour of Canada
U23 world championships
Giro Primavera (Italy)
3x Cape Epic Rider ( 2007 / 2008 / 2010 )